House Foundation
"Your house is as healthy as its foundation, so let us help you with yours." Sunshine Builders, Inc. has a long-standing experience in analysis and foundation repair, as well as building new ones. We can examine the foundations of your home for cracks, weaknesses and mismatches and repairs before it is too late.
Foundation Experts
New Construction and Repairs
Our specialists can also rearrange your basement with respect to your basics and even strengthen your entire home. Do not ignore your home base: make sure Sunshine Builders, Inc. checks your foundations!
All foundations settle over time, but when one part of the house settle faster than the other (this is called a differential settling), this creates a problem. The repairing of the foundation is not something the owner can do alone. Foundation repair requires an experienced contractor to work with an engineer to develop a repair plan. If you think you have a basic problem, please contact us and we will review it for you.
Identifying Foundation Issues
There are various identifiers that you can look for to tell whether your foundation is shifting. These signs are as follows:
Cracks in brick veneer: such as cracks in the horizontal or vertical axis or stair step cracking.
Cracks in the foundation of the block: also stair step cracking, horizontal and vertical cracking.
Side basement wall: the walls of your basement are tilted inwards or outwards.
Windows separating: If you see the spaces between the outer or inner walls around the window.
These are signs that your foundation begins to shift and cause damage to the structure of your home. If not monitored, these problems can cause significant damage over time.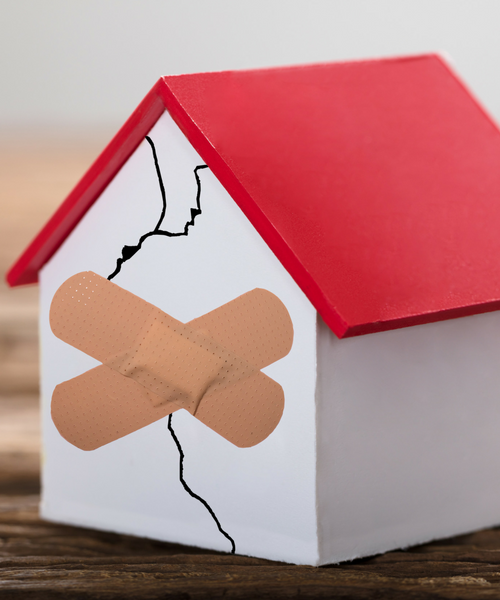 Residential & Commercial Foundation Solutions
There are several ways to repair the foundation. Based on our research and experience, the best system in this part of California is the CHANCE® Helical Pier System. CHANCE® Helical Pier System has the advantage of fast installation with small equipment, minimum digging and instantaneous loading ability. Most renowned foundation repair companies offer a limited warranty on the job. CHANCE® Helical Pier System is covered with a 30-year warranty for parts and Sunshine Builders, Inc. offers warranty for the work. Warranty remains with the house, if you sell your home; the warranty is transferred to the new owners.
Paperwork can be a hassle, after we complete your foundation repair, we will register your warranty for you and we will send you everything by mail directly to your home. Foundation stabilization does not only apply to differential settling, but also to new constructions. When building a new home, especially in California, it may be useful to install helical piers after setting up the slab, a process known as underpinning. Many local engineers and architects will include helical piers when designing new constructions. If you are planning a new home and want more information, please contact us.
Sunshine Builders, Inc. is a licensed and experienced general remodeling contractor. We offer our customers wide selection of home remodeling services that fit any budget and style.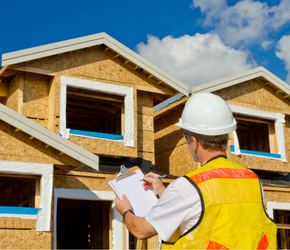 Foundation Inspection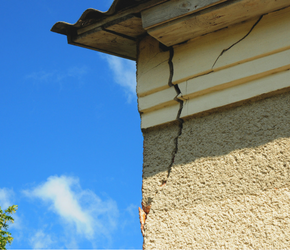 Foundation Repair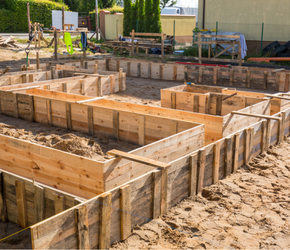 Foundation for New Construction
The Foundation Remodeling Company You Can Trust
Contact Sunshine Builders, Inc. for your foundation repair and construction. Our installers are trained and certified to provide you with the professional work you deserve. Our inspectors have more than 15 years of experience with this type of issue. If you are noticing any of these signs don't think you must move out or that they can't be fixed. Contact us today and get your free estimate.
Contact us for FREE CONSULTATION
We will be happy to meet with you at your home or workplace to provide you with a free quote and an expected timeline.
We offer flexible meetings to match your busy schedule!
Call us today 877.824.4476
---