General Construction Experts
OUR HOME REMODELING SERVICES
Sunshine Builders, Inc. is a high-quality multi functional remodeling company that has spearheaded the best home renovations in Los Angeles for decades. Our commitment is to achieve excellent results at every step through our personalized Sunshine project management process. With the help of specialized contractors, from almost every field we translate the ideas of our clients to improve the apartment on concepts inspired at a certain end.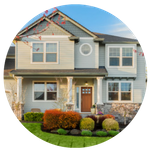 Complete Remodel
Whether you want a new kitchen countertop, whether you need a fountain system to beautify your back pool yard or want to see a new staircase made of brick built to your doorstep, Sunshine Builders, Inc. has the experience and the ability to make a remodeling that you can always think of. Our list of utilities and services is extremely comprehensive and covers the reconstruction of interior and exterior homes in Los Angeles.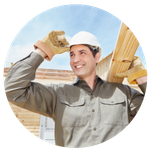 Experience
Sunshine Builders, Inc. is a professional remodeling company with more than 15 years of experience and a master carpenter, painter, stucco installer, and general contractor. The Sunshine Builders, Inc. business model naturally follows the same standard of versatility and experience. Contact Sunshine Builders, Inc. for a completely free project assessment for your next remodeling idea!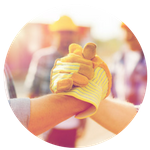 Top Quality
Our professional Sunshine Builders, Inc. contractors have only one idea in mind: to achieve customer satisfaction. Home remodeling can be a daunting challenge, but Sunshine Builders, Inc. can simplify the process by providing expert consultations, effective communication with our clients at every stage of the project and maximizing project experience with a minimal turn of everyday life.
Sunshine Builders, Inc. sets high standards for its knowledge, professionalism and service.
Focused on you
Our most accurate tools are our communication skills. Our raw materials are our professionalism, our experience and dedication to perfection. Every job is as good as the preparation and finishing. So we understand how important it is to listen to you, the customer. Clear communication with each homeowner is an essential part of our process.
Reliable and Honest
Sunshine Builders, Inc. has built its reputation based on sincerity. Some home remodeling companies use abusive behavioral techniques to push their clients to get extra work they do not want. Or it will surprise a homeowner with an account for an additional touch of renovation or more expensive material. Our team is listening and working to help you create a vision within your budget.
Feel free to give us a call and ask us anything you want about your next remodeling project. Our team of experienced remodeling contractors will love to help you turn your dream into reality.